Balloons make great statement pieces that add to the fun and festive atmosphere of any event. 
Our artists can make balloon creations to match your event's theme and color scheme. We provide balloon arrangements for any celebration: children's birthdays, baby showers, milestone celebrations, and corporate events.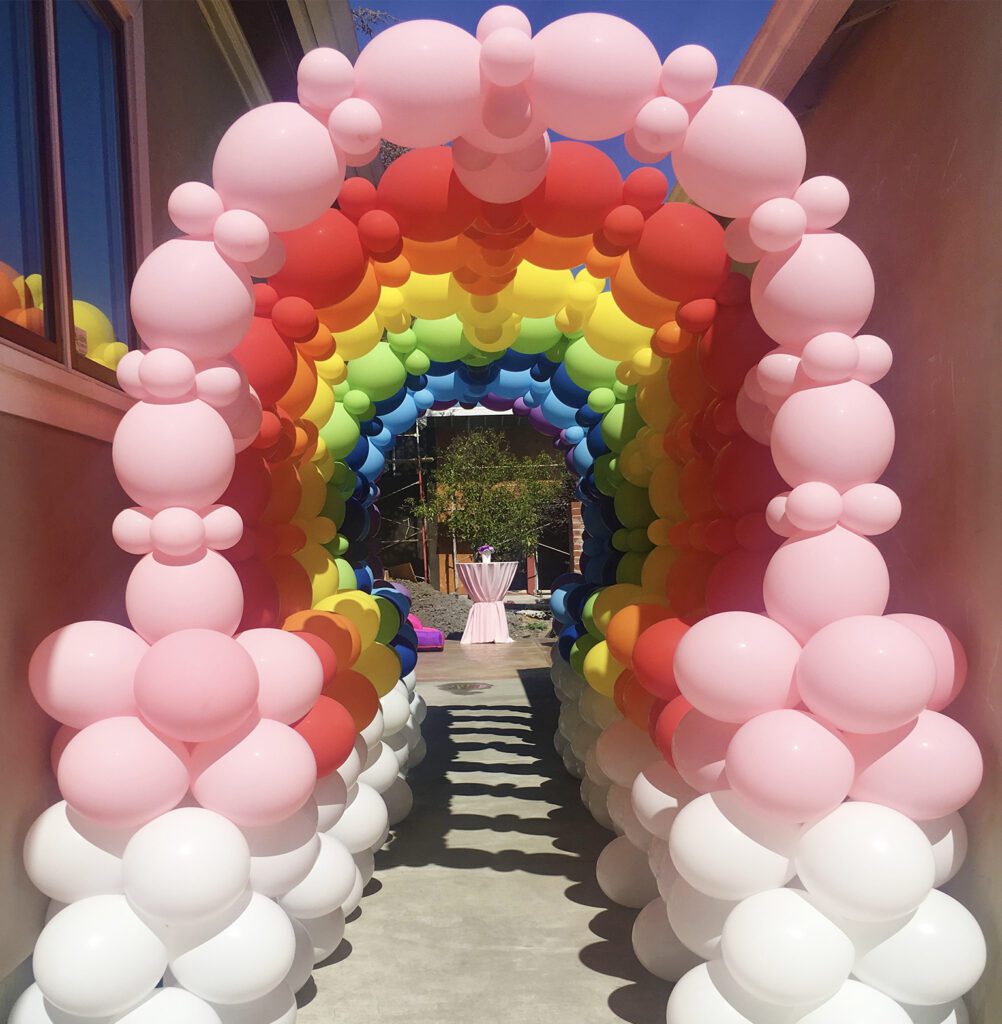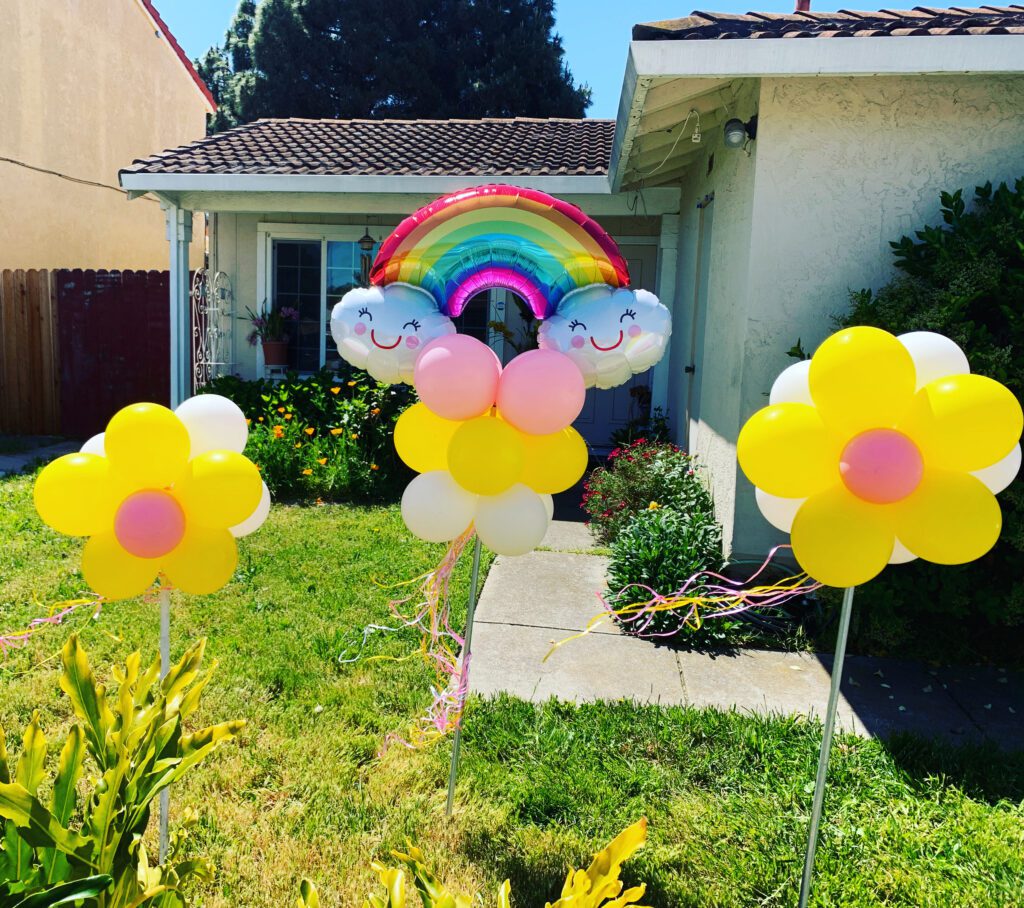 Our balloon creations have made it to private and corporate events including product launches, ribbon cutting ceremonies, community events, special celebrations, and holiday parties. Some of our clients include Facebook, Jabil, Cadence, Manheim, Chegg, and Datalogix Texas.
BALLOONS + PARTY KITS + CELEBRATION PARADES
Yard Celebration Packages
Spread the cheer! These balloons are installed on your yard for everyone to enjoy.
Balloon Art Bouquets
These balloons are not only fun, but also trendy!
Party Décor Kits 
Perfect for a hassle free party! All balloons are delivered inflated and assembled ready for set up.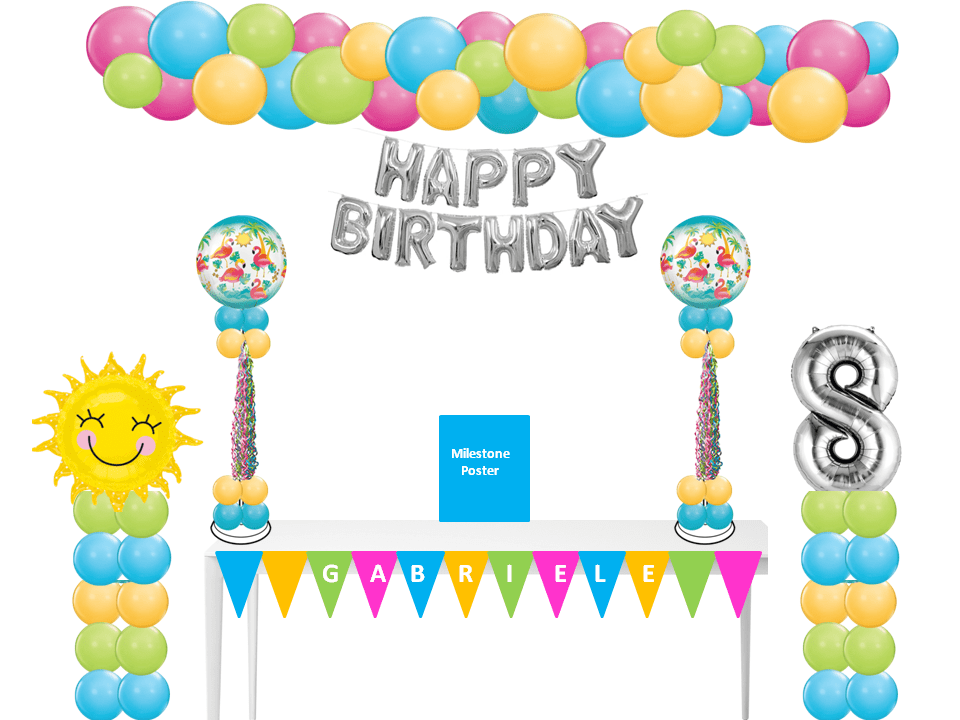 Celebration Parades
Drive by parades are here to stay! Let our team help you plan with your celebration and create a memorable parade for you and your guests!
We can create different custom balloon arrangements upon request. Pricing varies.
CLICK THE BUTTON BELOW TO DOWNLOAD OUR FULL MENU